Sometimes the volume buttons on an Apple TV Remote or Siri Remote can become unresponsive for no obvious reason. This article outlines what you can do to get them working again.

Usually when the remote that comes with Apple's set-top box stops functioning properly, it's either due to a hardware fault and the remote needs replacing, or the battery just needs recharging via the supplied Lightning cable.
Occasionally though, it's just the volume buttons that stop working. It's an annoying bug that rears its head now and again, but fortunately Apple has included a way to restart remotes for ‌Apple TV‌ devices which can get all buttons working again.
The following steps show you how it's done.
How to Restart Siri Remote and Apple TV Remote
Press and hold the TV button and the Volume Down button at the same time. Keep holding both buttons for about five seconds, or until the status light on your ‌Apple TV‌ turns off and on again.
Release both buttons, then wait five to 10 seconds for a Connection Lost notification to appear in the corner of your TV screen.
Wait while the remote restarts. You should see the Connected remote notification appear on the screen, after which you can use your remote again.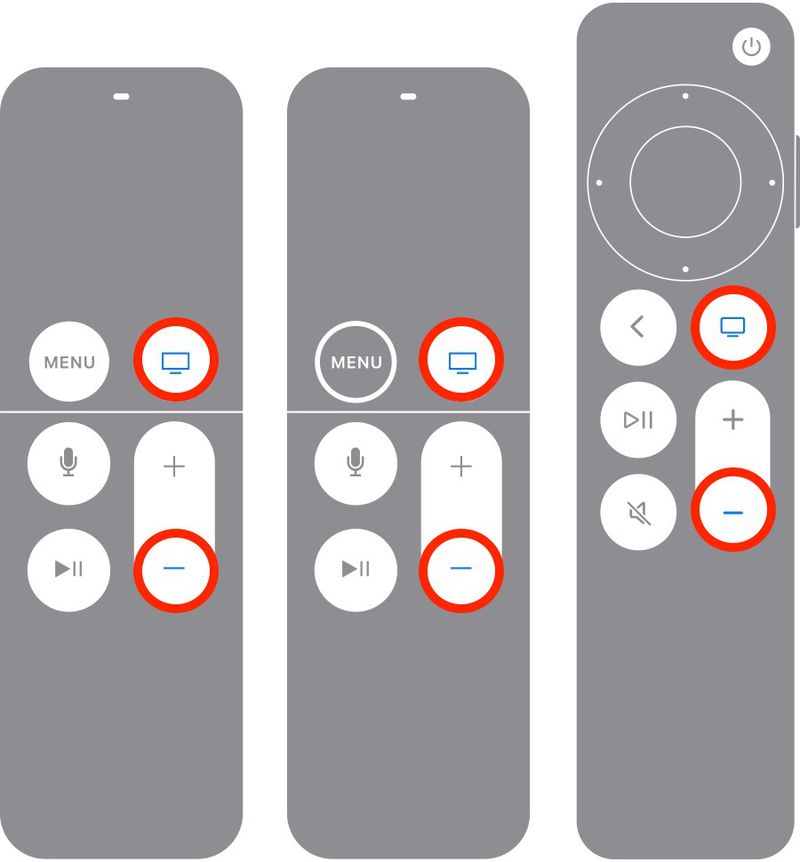 That's all there is to it. If the restart process doesn't fix the frozen buttons on your ‌Siri‌ Remote or ‌Apple TV‌ Remote, it's time to contact Apple support.