In iOS 16, Apple has made it possible to view the password of the Wi-Fi network you're currently connected to. Keep reading to learn how it's done.

Oddly enough, before ‌iOS 16‌ was released, if an iPhone user was connected to a Wi-Fi network but couldn't remember the password they had originally used to connect to it, there was no way to view that password on their device.
This situation could easily become frustrating if you wanted to share the network credentials with someone, especially if the other person didn't have an Apple device and couldn't use the automatic Share Wi-Fi function.
Thankfully, in ‌iOS 16‌, Apple corrected this problem by adding a new password option to the Wi-Fi network menu. Here's how to find it.
On your ‌iPhone‌, launch the Settings app.
Tap Wi-Fi.
Tap the network that you're currently connected to.
Tap the Password tab, then authenticate with Face ID, Touch ID, or your passcode to reveal it.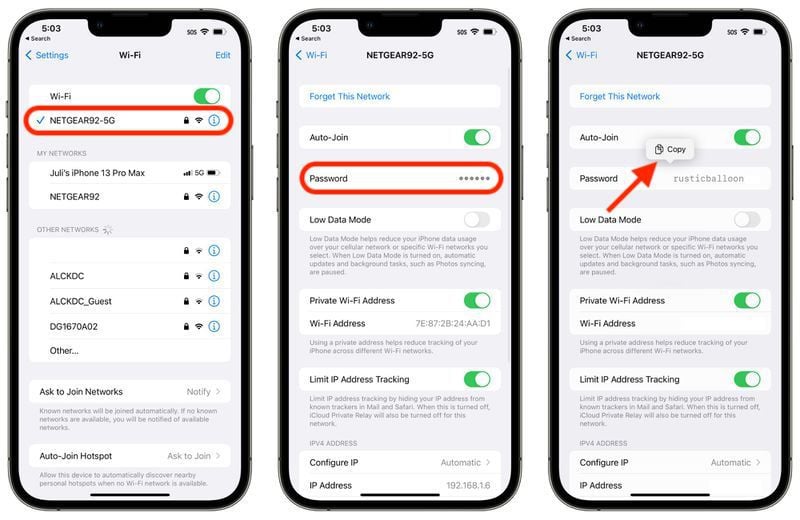 Now you can either tap the Copy option in the popover for sharing the password elsewhere, or simply read the password to the person you want to share it with.