In iOS 14.6 and later, Apple includes an accessibility feature that allows you to unlock your iPhone using just your voice. Keep reading to learn how it works and how to set it up on your ‌iPhone‌.

For several years now, Apple's iOS mobile operating system has included a voice control feature that enables users to control a variety of system functions on their ‌iPhone‌ using only their voice as the trigger.
Until recently, one of the limitations of Voice Control was that it wouldn't work if your ‌iPhone‌ was locked. In iOS 14.6 and later, however, Apple includes an enhanced version of the feature so that if your ‌iPhone‌ is on the lock screen, you can now use your voice to enter the passcode and unlock it.
How to Unlock Your iPhone Using Voice Control
The following steps show you how to set up Voice Control to unlock your ‌iPhone‌ using a simple speech command.
Launch the Settings app on your ‌iPhone‌.
Scroll down and tap Accessibility.
Under "Physical and Motor," tap Voice Control.
Toggle on the switch next to Voice Control.
Now lock your ‌iPhone‌ using the Side button.
Tap your ‌iPhone‌ to wake the Lock Screen, then say "Go Home" to unlock your ‌iPhone‌ with Face ID. If that doesn't work and you're presented with the passcode screen, say (for example) "Tap 1" to press the 1 key on the screen with your voice. Repeat this action for all six digits in your passcode to unlock your ‌iPhone‌.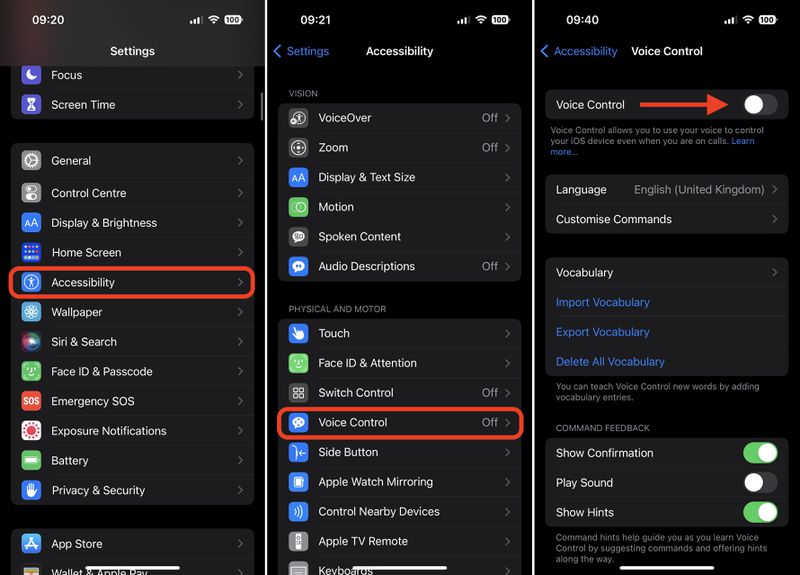 That's all there is to it. Note that the same Voice Control accessibility feature also works with iPad.