On iPhone, pressing the Side button ends the current call. But in iOS 16, you can disable this default behavior. Keep reading to learn how.

Whenever you make or receive a call on your ‌iPhone‌, you can press the Side button on your handset at any time to end the call. This can be either a convenient method of hanging up, or, if you're prone to pressing it by accident, an embarrassing way of bringing the conversation to an unintentional and abrupt end.
Fortunately, in ‌iOS 16‌ Apple has included an option to disable the end call functionality of the Side button. It works on ‌iPhone‌ 11 models and later, and just requires you to toggle a virtual switch. The following steps show you how it's done.
Launch the Settings app on your ‌iPhone‌.
Scroll down and tap Accessibility.
Under "Physical and Motor," tap Touch.
Toggle on the switch next to Prevent Lock to End Call.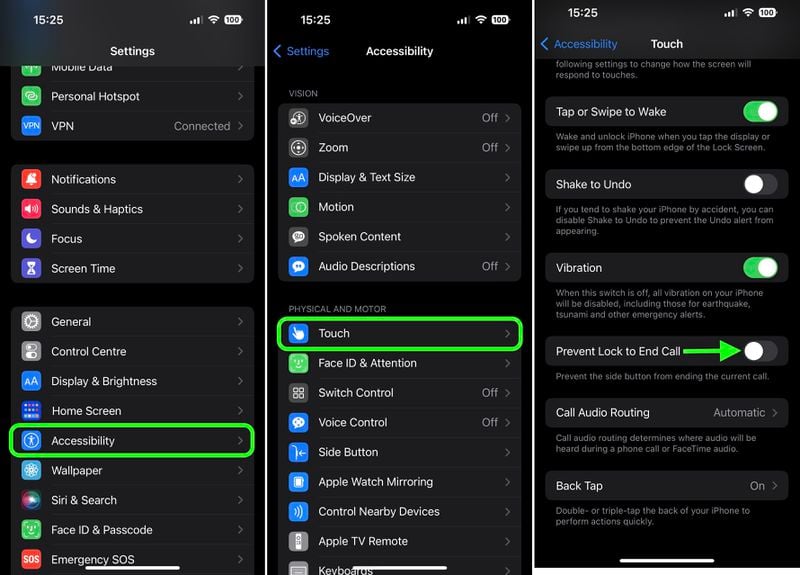 That's all there is to it. In future, if you accidentally press the Side button during a call, it won't hang up the call. Bear in mind however that with Prevent Lock to End Call enabled, you'll no longer be able to decline an incoming call by pressing the Side button twice.