In iOS 16, Apple added a built-in currency conversion feature to the Camera app. This article explains how you can use it.

When Apple released iOS 15 in 2021, it introduced a Live Text feature that can automatically recognize text that appears in your camera's viewfinder, allowing you to copy or share it. With ‌iOS 16‌, Apple adds a new trick to Live Text – the ability to convert currencies on the fly.
So next time you're abroad and you encounter a price tag displaying a foreign currency, simply follow these steps to get a real-time conversion in your own region's currency based on the current exchange rate.
Launch the Camera app on your iPhone.
Hold the camera up to the price tag so that a frame appears around the digits in the viewfinder.
Tap the Live Text icon that appears in the bottom-right corner of the viewfinder so that it turns yellow.
Tap the currency conversion icon that appears in the bottom-left corner of the viewfinder to get a real-time conversion.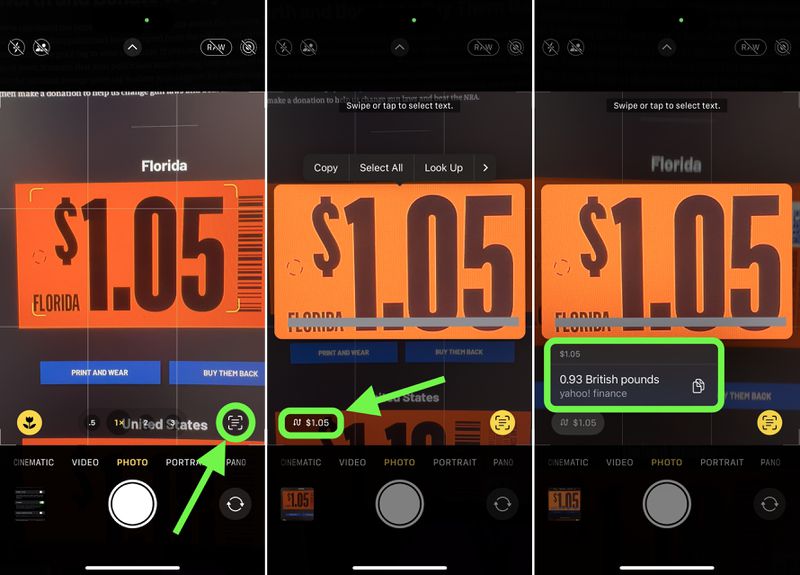 That's all there is to it. Note that you can tap the Copy button in the conversion popover if you want to paste or share it elsewhere.